2010
The race continues to be a popular family event. The Dahm family from Cincinnati, OH had 52 people in the race, ranging in age from 4 to 84. According to Mike Dahm, "We are celebrating the 60th wedding anniversary of our parents, Jo and Dene Dahm. This race is always a lot of fun so we knew everyone would have a good time. This is the fifth year our family has participated." This is the first time Jason Morgan, from Santa Monica, CA participated in the race. "This is a great race. I think I'm a little out of shape, but I had a lot of fun. This is definitely a good time"
Quotes, Pictures & Times from Past Years' Races.
2009
Louie and Effie Atsaves from Chicago were at the race with 27 family members. "This is a very electric atmosphere, well organized, and everyone is so friendly!", according to Mr. Atsaves. The runners in the family ranged from 7 to 70.
2012
​Another Family Affair: The David Becker Family from Ann Arbor participated in both the 5k and the Kids' Race.
​​
2014
A note received from a pleased runner:
Thank you to you and the rest of the volunteer crew for the friendly, well-run event. It was my first 5K and my first visit to Glen Arbor, but I hope not the last for either!
Best,
Linda​​​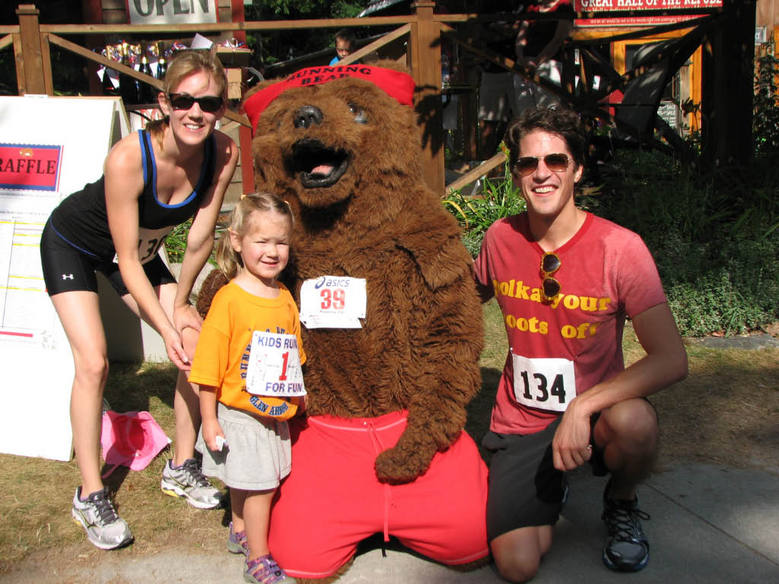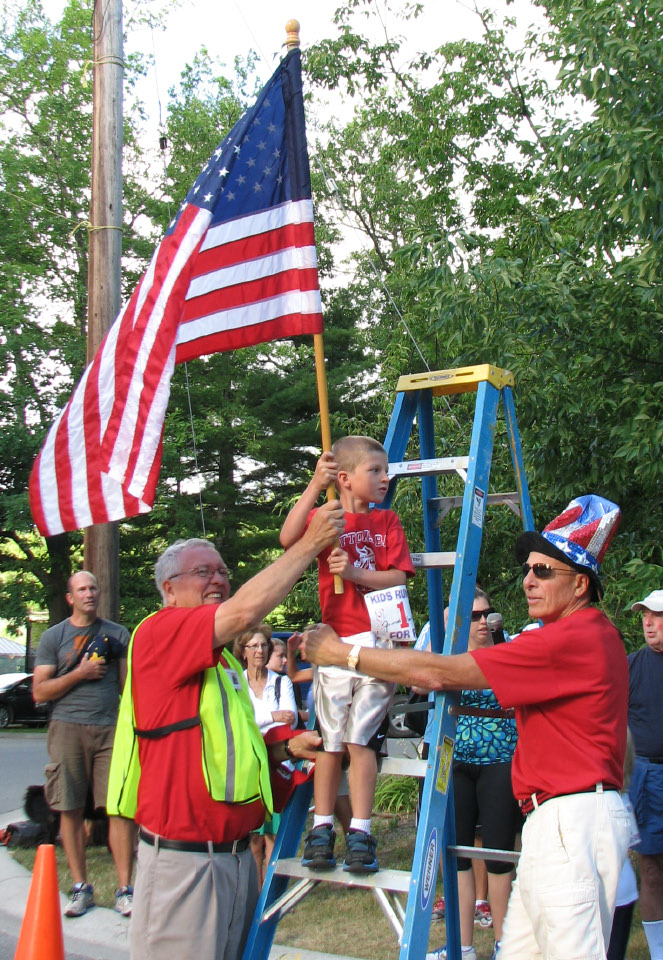 5 K Running Bear Run 2018 Race Results
(Sponsored by the Glen Arbor Women's Club)
Category Male Female

Overall Mathew Yacoub (17:21) Audreu Dehaime (19:29)
Northville, MI Perrysburg, OH

Age 10 First Hawthorn Sutherland (21:51) Regan Feeley (26:00)
and under Glen Arbor, MI Traverse City, MI

Second Eric Stark (22:30) Addison Patrozik (27:37)
Kingsley, MI Beulah, MI
Age 11-14
First Colebrook Sutherland (20:40) Emma Bohney (20:28)
Glen Arbor, MI

Second Jacob Siemsen (23:07) Hailey Lambdin (23:05)
Glen Ellyn, IL Perrysburg, OH
Age 15-19
First Nathan Swords (19:16) Jess Menke (20:43)
Columbus, OH Perrysburg, OH

Second Patrick McCallum (19:19) Emma Francis (21:10)
Lakewood, OH Perrysburg, OH
Age 20-29
First Dan Zawecki (21:16) Jennifer Daily (21:14)
Chicago, IL

Second Justin Sommer (23:42) Katie Zawocki (24:15)
Metfield, MA Chicago, IL
Age 30-39
First Stephen Carr (17:35) Sarah White (20:34)
New York, NY Glen Ellyn, IL

Second Chris Stark (18:12) Lindsay Martin (20:55)
Kingsley, MI Columbus, OH
Age 40-49
First Joe Esper (19:19) Elizabeth Robinson (21:21)
Glen Arbor, MI

Second Doug Brown (19:28) Kelli Marti (22:25)
Williamsburg, MI Elmhurst, IL
Age 50-59
First Jeff Kilrea (19:28) Donna Barker (22:43)
LaGrange Park, IL Upper Arlington, IL

Second Tim Salach (20:30) Debbie Kilrea (22:54)
Alto, MI LaGrange Park, IL
Age 60-69
First Ed Osborne (21:37) Donna Kaysserian (24:33)
Perrysburg, OH Traverse City, MI

Second Duane Amato (22:47) Mimi Ransick (28:22)
Suttons Bay, MI Glen Arbor, MI

Age 70-79
First Richard Naperola (28:06) Barb Michaelson (32:40)
Traverse City, MI Traverse City, MI
Second William Marshall (29:30) Leslie Dejay (43:05)
San Rosa, CA Mt. Pleasant, MI
Age 80+
First Gary Lee (46:08)
Traverse City, MI
Second Marvin Stevenson (47:07)
Rochester Hills, MI